Leveraging Compliance to grow Assets Under Management
Traditionally, compliance is seen as a cost-centre. A necessary function that detracts, rather than adds to the bottom line. But it doesn't have to be this way - we believe compliance can be used as a tool to engage clients & grow Assets Under Management.
How would this be possible? Read along and we will dive into it!
Regulatory requirements are the same, but implementation can be a differentiator
Requlatory requirements are the same for all businesses doing the same activity. But how different firms implement them can have vast differences. For instance, it is not uncommon that larger firms may have different functions, all with their interpretation on how a rule affects them. Rather than collaborating, they can sometimes end up with a disjointed interpretation based on functional silos, with inconsistent and sometimes redundant requirements slipping through all the way to the data and forms the client is asked to provide.
Don't be that firm. A lack of collaboration and joined up thinking across functions will negatively impact the client experience. With somewhere between 8-25% of clients abandoning the opening of a relationship based on a poor onboarding experience, this matters.
It is a strategic & commercial imperative for success to ensure that regulatory requirements have as small a negative impact as possible on clients. Just spending a little more effort in achieving this will pay back many times, given a lot of your competitors will not do it.
MIFID & FIDLEG appropriateness & suitability - an opportunity to engage clients
The compliance elephant in the room the last few years, and in the next few for markets like Switzerland is MIFID 2 & FIDLEG. New consumer protections will require more data collection & recording, both directly from clients as well as from the interactions with clients.
But since everyone will have to comply with the same rules, why not use the requirements as a means to engage clients instead of making it just a data collection exercise?
Appropriateness & suitability should lie at the heart of your client advisory process. If you integrate them as a core component of your advisory process and engage your clients, you will not only be compliant but also have a better relationship and deeper understanding of your clients needs and wants. You could achieve this by adopting Goal Based Financial Planning, designing your process around an optimal, engaging client conversation.
By inverting the process, and designing appropriateness & suitability compliance around the client experience, rather than making the client experience an afterthought, it is likely that you will see an increase in the number of early meetings that turn into profitable long-term relationships.
Key take-aways & outcomes
Here are the key ideas you can start acting on right now:
Encourage joined-up, cross-functional thinking and collaboration around compliance requirements & processes.
Minimise "leakage" of compliance technicalities into the client experience.
Invert appropriateness & suitability compliance to be designed around an engaging client experience & integrated advisory process.
Consider using Goal Based Financial Planning to achieve client engagement.
If you manage to achieve good results, the key results are likely to be:
More early meetings turning into real relationships.
Fewer clients dropping out of the onboarding process due to a difficult/confusing experience.
Fewer clients disengaging their ongoing relationships to you due to a poor experience.
Increased opportunities for asset consolidation & referrals.
If you would like an informal conversation around these ideas and see how they could work for you, feel free to contact us!
FIDLEG/FinSA changes required in managing client relationships »
Growth lessons for Wealth Managers from Neobanks & startup Robo Advisors »
Posted by
Wille Faler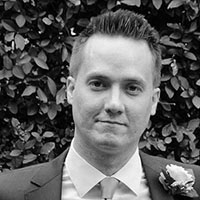 Wille is a technology industry veteran of almost 20 years and has worked on a consultancy basis with organisations such as the Financial Times, BBC, UBS and Barclays Wealth Management.
He combines deep technical know-how with a thorough understanding of the regulatory landscape financial institutions face today.

Languages: fluent English, Swedish, Finnish & intermediate German.
Subscribe to our newsletter
Get updates about us and summaries of AML & Compliance news straight into your inbox!