FIDLEG/FinSA changes required in managing client relationships
1
The upcoming FIDLEG/FinSA regulation coming into force in 2020 imposes several new requirements on the Wealth & Asset Management industry in Switzerland.
We have tried to summarise the main requirements as they pertain to client relationships in the diagram above, and will add a few notes and opinions below.
Client classification opt-out
As alluded to in the diagram, clients can opt out of being classified as Retail clients and be classified as Professional clients under certain circumstances.
For natural persons, this requires a total of 2mn CHF in assets.
For legal entities such as companies, the requirements are to fulfil 2 of the following:
Balance sheet exceeding 20mn CHF
Sales exceeding 4mn CHF
Equity capital exceeding 2mn CHF
Appropriateness & Suitability - when should we profile the client?
Appropriateness & suitability - when should we profile the client? As the eagle-eyed observer might conclude, appropriateness & suitability are under point-of-sale, but most firms are likely to know early on what kind of advice they will provide to clients up-front. This means that there are two options in profiling this:
Up-front, as part of client-onboarding.
Incrementally, as an when services are provided.
Which approach you should use depends on how you provide your services. For close relationships that are initiated in person, we favour an approach where suitability or appropriateness are profiled as early as possible when it is known at a high level what sort of services might be provided to the client. The questions involved in finding out are likely to be very close to the questions typically asked of the client during a discovery meeting, so it makes sense to consolidate this into a single process to reduce the redundant questioning that the client will be subjected to.
However, if your firm has a high level of technological sophistication and provides services online, an incremental approach may be feasible as long as it does not lead to repeated and redundant questioning.
Investment selection & advisory minutes - opportunities for better client service
Depending on the internal processes and level of technological sophistication in a firm, the requirement for advisory minutes could be a labour and compliance nightmare, or a source of competitive advantage & better ability to serve clients.
A firm that has tools, or is prepared to invest in tools that digitally capture appropriateness & suitability could quite easily apply filters to their investment universe and portfolio risk tools to ensure that no product- or portfolio recommendation or investment falls outside of desired parameters. Furthermore, the automatic or semi-automatic creation of advisory notes should be well within reach.
Getting ahead of the competition
FIDLEG may well be the beginning of the breaking point for a fully manual, Excel & paper-based approach to compliance. Certainly the requirement for advisory minutes will be onerous for those who do not have a systematic, technology aided approach to this. However, for the forward looking firm, there are many opportunities to improve client service quality, while improving operational efficiencies through the integration of compliance and risk-management in advisory services.
As a Regulatory Technology company, we are more than happy to speak to you and provide a free consultation on these issues, feel free to get in touch.
Nothing in this post constitutes legal advice. The information herein is a summary of our understanding and purposely focuses on a subset of FIDLEG, thus omitting some detail. ↩
In the age of AI, a human touch is still needed in KYC »
Leveraging Compliance to grow Assets Under Management »
Posted by
Wille Faler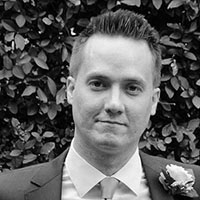 Wille is a technology industry veteran of almost 20 years and has worked on a consultancy basis with organisations such as the Financial Times, BBC, UBS and Barclays Wealth Management.
He combines deep technical know-how with a thorough understanding of the regulatory landscape financial institutions face today.

Languages: fluent English, Swedish, Finnish & intermediate German.
Subscribe to our newsletter
Get updates about us and summaries of AML & Compliance news straight into your inbox!