Chaordic gets media recognition
Chaordic has recently been highlighted in Swiss media for its KYC & AML solution.
Swisscom and Fintech news featured Chaordic on their 2018 Q3 Regtech map.
Netzwoche likewise acknowledged Chaordic and highlighted us as a leader in the space.
KYC reloaded - Transforming the client experience »
Posted by
Wille Faler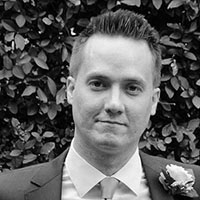 Wille is a technology industry veteran of almost 20 years and has worked on a consultancy basis with organisations such as the Financial Times, BBC, UBS and Barclays Wealth Management.
He combines deep technical know-how with a thorough understanding of the regulatory landscape financial institutions face today.

Languages: fluent English, Swedish, Finnish & intermediate German.
Subscribe to our newsletter
Get updates about us and summaries of AML & Compliance news straight into your inbox!